If you're considering remodeling or building a New Port Richey swimming pool, its a good strategy to look at pictures of swimming pool design ideas both to get ideas of the features you want in your pool and also to make sure the pool builder you choose has experience building those features.
So, today we thought we'd share with you some of the more creative swimming pool features we've built.
Hot tub inside the swimming pool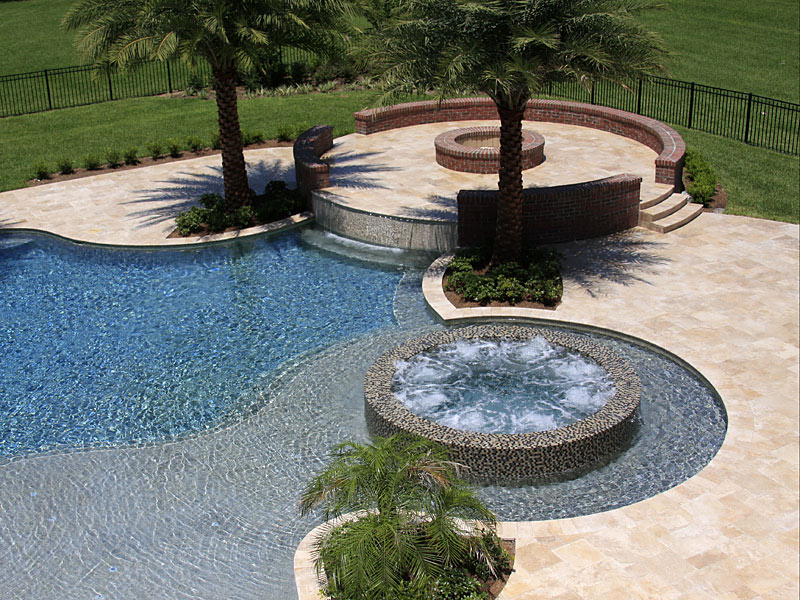 Fire, water and lighting features combined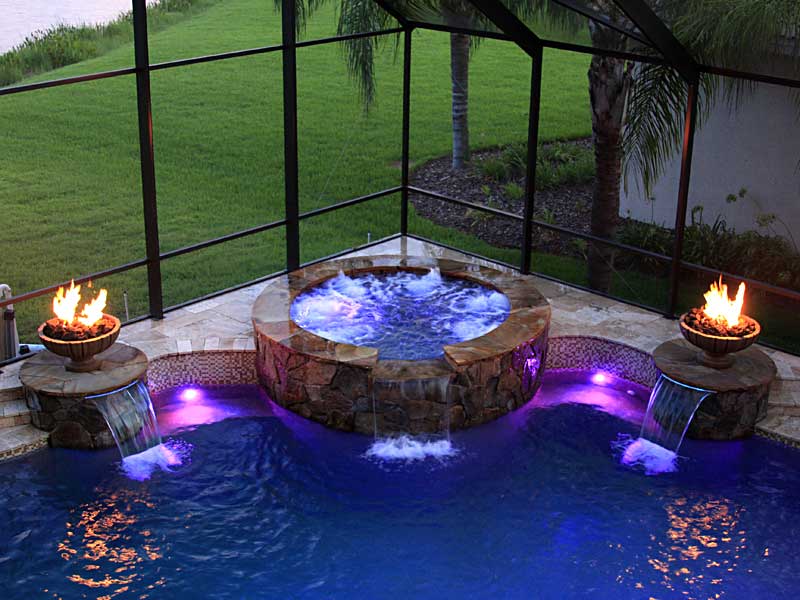 Wall of fountains
Sun shelf with umbrella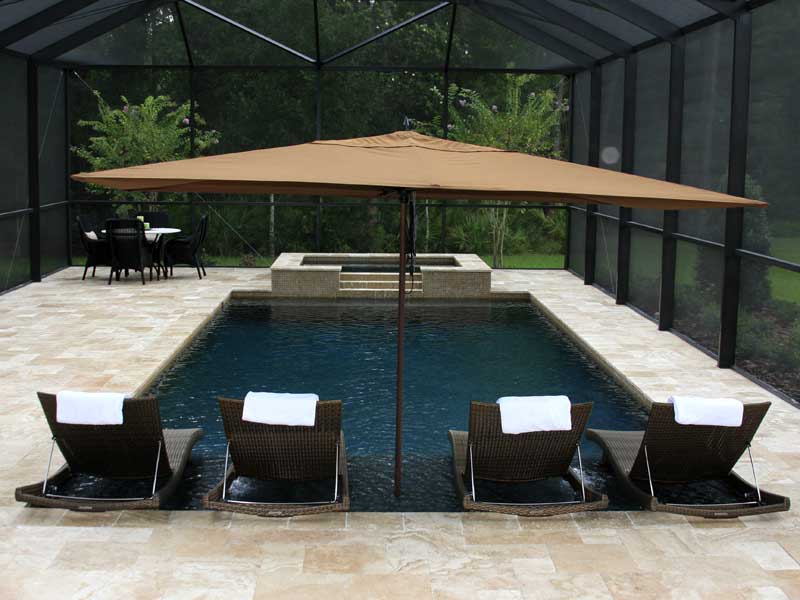 Waterfall, planters and fountain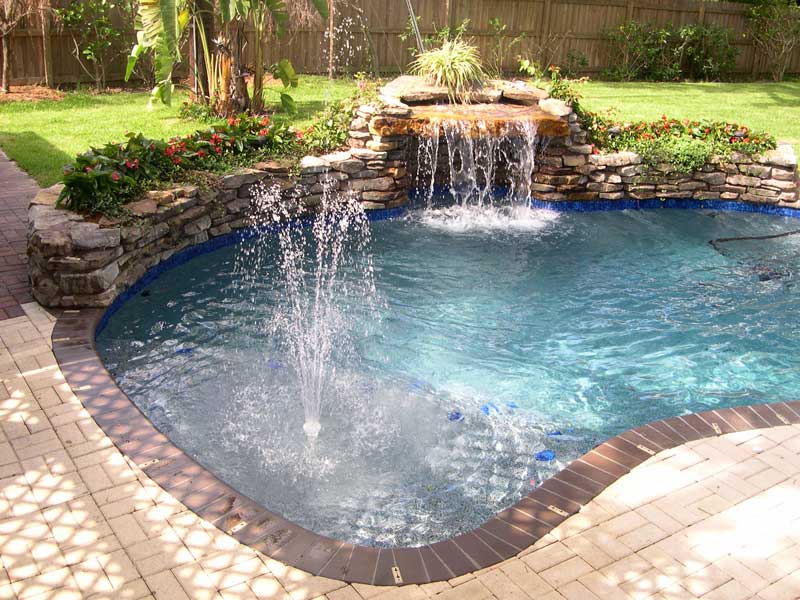 Pavilion with outdoor seating area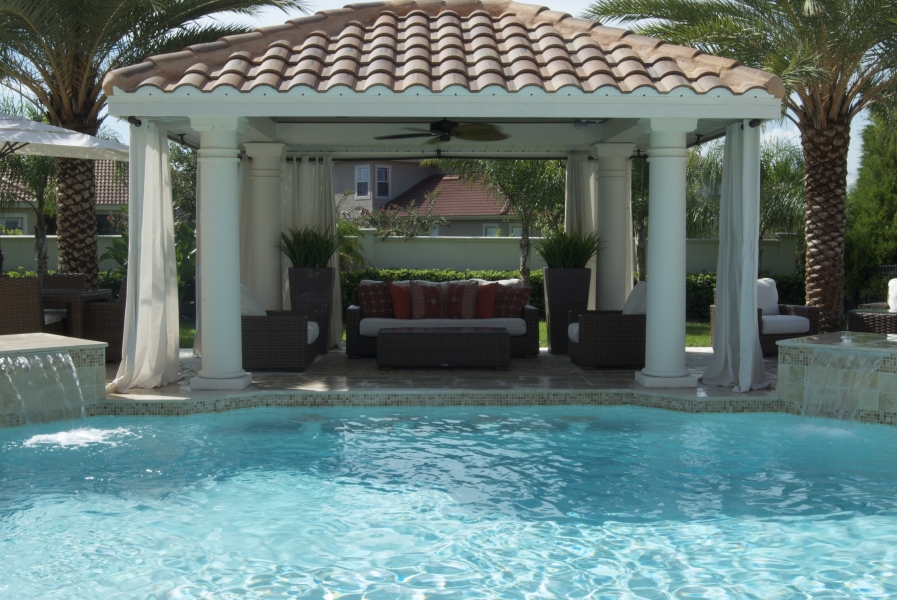 Outdoor kitchen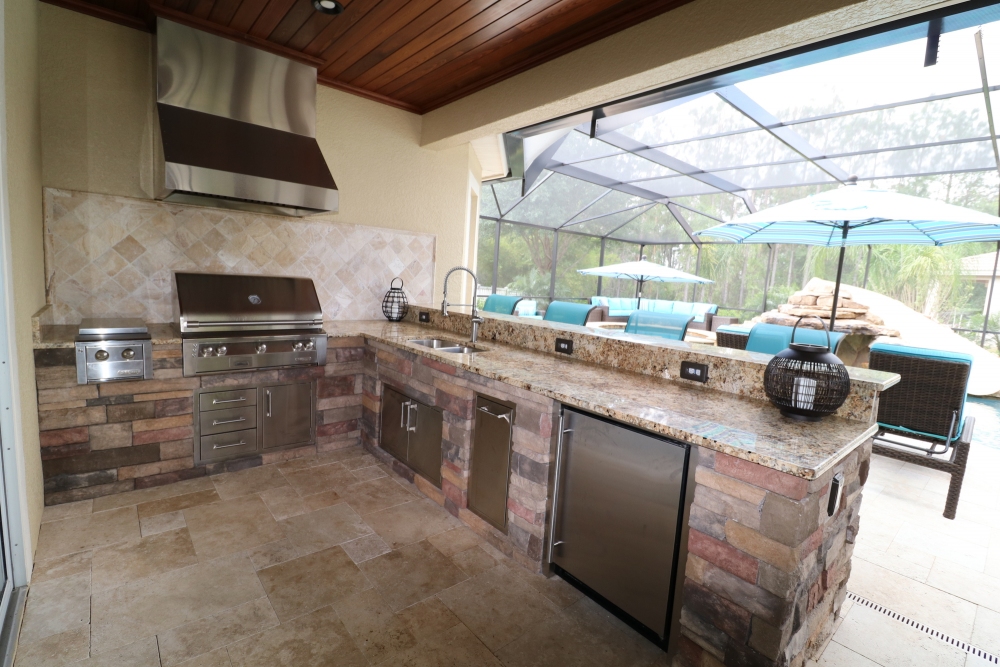 Grand Vista Pools is a
New Port Richey swimming pool builder
building swimming pools and outdoor living spaces from Tampa to Clearwater and everywhere in between. Give us a call to discuss your pool!