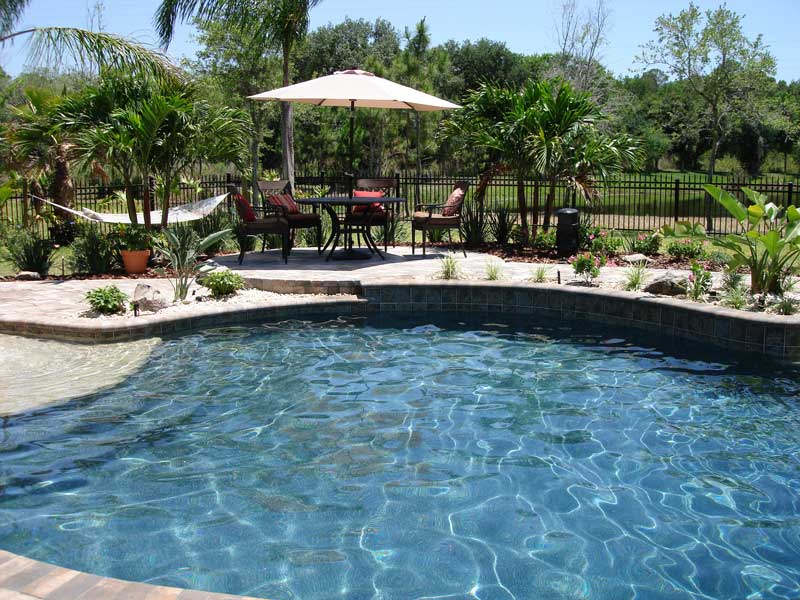 East Lake, Florida is an unincorporated part of northeast Pinellas County named for being to the east of Lake Tarpon. The area has grown rapidly over the last 20 years and now includes more than 30,000 residents, many of whom commute to Tampa or St Petersburg for work. The area is a know for being relatively new, affluent and residential.
East Lake Pool Builder
If want to turn your back yard into the ideal East Lake outdoor living space, consider making Grand Vista Pools your East Lake pool builder. We have been designing and building new swimming pools in East Lake and the entire Tampa Bay area for decades.
East Lake Pool Contractor
Are you thinking bigger than just an East Lake swimming pool? Want a gazebo? An outdoor fireplace? Or some renovations to home to make the outdoor space more accessible. Grand Vista Pools is unique in that we are both an experienced pool builder and a licensed general contractor. This means we can design and build your entire East Lake outdoor living space, and make renovations to your home to bring the two together.
East Lake Pool Remodeling
While known for its newer homes, some of the homes in East Lake - especially those around Lake Tarpon - were built 30 more more years ago and have older pools. If you own an older home, there's no reason to have an old-looking pool. Grand Vista Pools' East Lake pool remodeling can make your tired old pool look better than new. We can do anything from pool resurfacing to an extreme makeover which might include adding water, lighting, or fire features, a waterfall, swim-out or anything you can imagine!
East Lake Outdoor Kitchens
Want to maximize the time you spend enjoying your outdoor living area? You can do more cooking and eating outside with an East Lake outdoor kitchen. Grand Vista Pools can design and build a wide variety of outdoor kitchen options from a manly outdoor grill to relaxing outdoor bar to a full-featured outdoor kitchen.
Contact Grand Vista Pools now to schedule a time to discuss your Dunedin swimming pool.