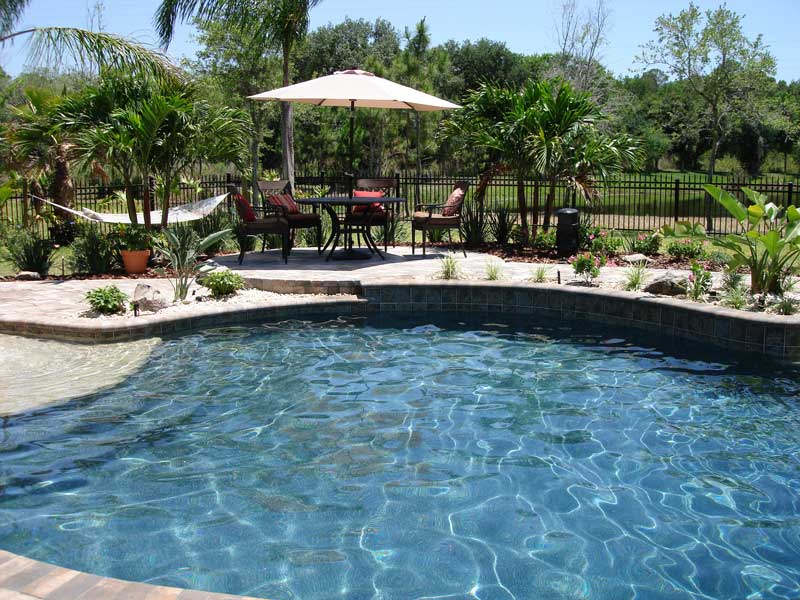 Oldsmar is a city of 14,000 residents located at the northern tip of Tampa Bay. The city was founded and named after R.E. Olds, who also started Oldsmobile.
The city is know for it's large waterfront park (R.E Olds Park) and the Oldsmar Days and Nights festival which is hosted there every year. The city has a mix of residential, commercial and industrial areas, and features both new construction and areas that date back nearly a century.
Oldsmar Pool Builder
If you want to turn your back yard into a beautiful Oldsmar outdoor living space, consider making Grand Vista Pools your Oldsmar pool builder. We have been building new swimming pools in Oldsmar and across the Tampa Bay area for more than 2 decades.
Oldsmar Pool Contractor
Do you have an Oldsmar outdoor living space in mind that goes beyond a swimming pool? Would you like a gazebo?Perhaps an outdoor fireplace? Or some renovations to your home to make the outdoor space more accessible. Grand Vista Pools is unique because we are both an experienced pool builder and a licensed general contractor. This means we can design and build your entire outdoor living space, and make renovations to your home to bring the two together.
Oldsmar Pool Remodeling
Oldsmar was founded more than 100 years ago and has experienced many periods of growth throughout the last century. As a result, many Oldsmar homes and their pools are being remodeled and remonstrated. If you'r pool is starting to look worn or lacks some of the new, innovative features you would like, Grand Vista Pools Oldsmar pool remodeling can make your old pool look better than new. We can do anything from pool resurfacing to an extreme makeover which might include adding fire, water, or lighting, a waterfall, swim-out or anything you can imagine!
Oldsmar Outdoor Kitchens
Do you want spend as much time as possible enjoying your outdoor living area? Perhaps an Oldsmar outdoor kitchen would fit your lifestyle. Grand Vista Pools can design and build a wide variety of outdoor kitchen options from a manly outdoor grill to relaxing outdoor bar to a full-featured outdoor kitchen.
Contact Grand Vista Pools now to schedule a time to discuss your Oldsmar swimming pool.