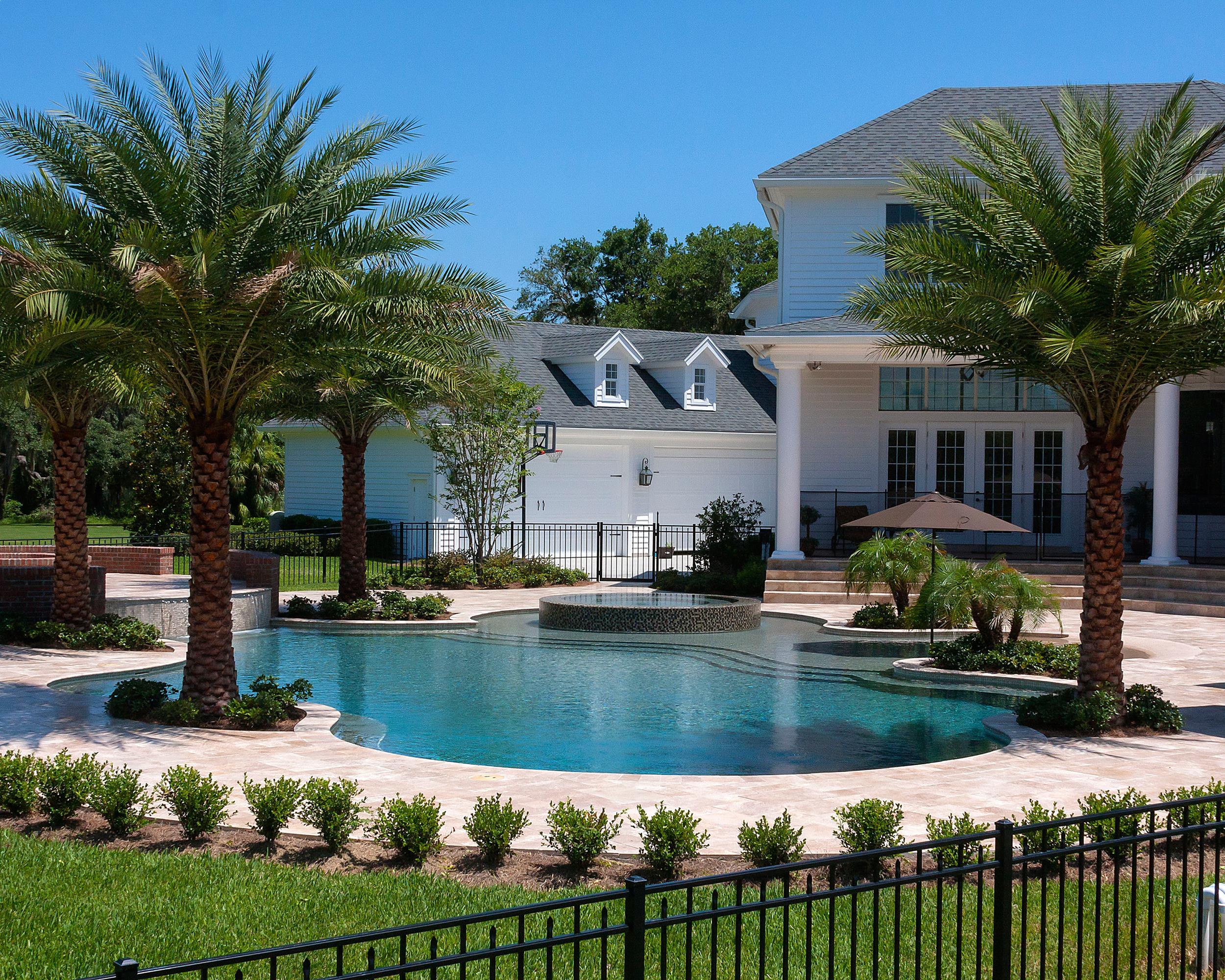 Tarpon Springs, FL is a small city along the Gulf of Mexico near Tampa that is known for its historic sponge docks. For more than 100 years, divers sailing out of Tarpon Springs have plucked natural sponges from the sea floor and brought them back where they are sold in local shops and around the world.
Sponge divers know the best place to be during the hot Florida summer is in the water. And the best place to be during the temperate Tarpon Springs winter is relaxing near the water. While a great time can be had out and about, if you live in Tarpon Springs, you can enjoy live in and around the water at your own home
Tarpon Springs Pool Builder
If you're looking for a Tarpon Springs pool builder to make your back yard into a beautiful Tarpon Springs outdoor living space for you and your family, consider Grand Vista Pools. We've been building new swimming pools in Tarpon Springs, Florida for many years.
Tarpon Springs Pool Contractor
What makes Grand Vista Pools different is not only are we experienced pool builders, but we are also licensed general contractors, which means we can design and build your entire outdoor living space including any renovations to your home which may help your indoor living space tie into your outdoor living space.
Tarpon Springs Pool Remodeling
Got an older swimming pool that needs remodeling? We can do everything from basic pool resurfacing to an extreme makeover. Want to add lighting, water or fire features? Want to add a spa? We can do that too.
Tarpon Springs Outdoor Kitchens
Grand Vista Pools also specializes in designing and building Tarpon Springs outdoor kitchens. If you can dream it, we can make it happen, from an amazing outdoor grill to a full kitchen to a outdoor bar.