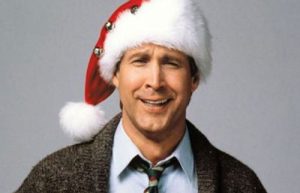 Coming up with good Christmas gift ideas can be challenging. But I think Clark Griswold was on to something...
If you're not familiar with the reference, Clark Griswold is the character played by Chevy Chase in the 1989 classic movie Christmas Vacation. Clark dreamed of surprising his family with the gift of a new swimming pool for Christmas. If you haven't seen the movie, or haven't seen it in a while, 'tis the season. 🙂
Point is, Cark Griswold had a great idea – one gift that would certainly be loved by the whole family would be a new custom swimming pool.
It really is the gift that keeps on giving.
Imagine…
Years of cool refreshment in the pool…
Countless evenings relaxing poolside in your personalize outdoor living space…
Hours of fun for the kids or grandkids splashing around in the summer…
Not to mention the increased resale value should you ever need to sell your home.
If you'd like to surprise your family with a mind-blowing Christmas gift – a new custom swimming pool, contact Grand Vista Pools now!